Mission & Vision
Mission
The mission of the Arkansas 4-H Foundation is to support youth development opportunities through 4-H.
Vision Statement
We seek to create and enhance growth and recognition for 4-Hers and their volunteer leaders through our leveraged efforts, that they may develop the hallmarks of successful citizens with responsibility, leadership, and integrity.
Youth involved in 4-H are uniquely positioned to face the challenges of a rapidly changing world.
130,000 Arkansas youth participate in 4-H programs per year. A number that keeps growing.
The Arkansas 4-H Foundation develops and supports programming to help Arkansas youth become responsible citizens and reach their full potential as healthy and productive adults.
Youth in Arkansas
Arkansas youth face many challenges. Without proper guidance and positive reinforcement many end up addicted to drugs and/or alcohol and far too often, contribute to the state's juvenile crime statistics. According to a 2013 Report to Congress by the US Department of Health & Human Services, 22.7% of Arkansas youth ages 12 to 20 consumed alcohol within the past month and 15% binged on alcohol. Those numbers increased with age. By age 18-20, 38.2% of Arkansas youth consumed alcohol within the past month and 25.65% binged on alcohol. Furthermore, according to statistics published by the Arkansas Crime Information Center, 6,034 Arkansas youth age 17 or under were arrested for crimes ranging from bad checks to murder in 2016.
A positive, proven youth development program such as 4-H can help combat these problems. In the nation, 4-H, which uses a "learn by doing" model, is six million members strong with half a million adult and youth volunteers. Comprehensive findings from a team of researchers at the Institute for Applied Research in Youth Development at Tufts University show that 4-H youth are:
4 times more likely to make contributions to their communities (Grades 7-12)
2 times more likely to be civically active (Grades 8-12)
2 times more likely to make healthier choices, including less drug, alcohol and tobacco use
2 times more likely to participate in science engineering and computer technology programs during out-of-school time (Grades 10-12)
Our staff and board are dedicated to the belief that helping Arkansas kids achieve their boldest dreams empowers them, changes lives and helps communities thrive across our state and beyond.
Board of Directors
January 2022
Mike Boyd, President
Attorney, Bell-Boyd PLLC
Magnolia, AR
Max Braswell
Executive Vice President, Arkansas Forestry Association
Little Rock, AR
Krista Brimer
Nurse, Unity Health
Warren Carter
Executive Vice President Farm Bureau
Little Rock, AR
Marvin Childers
The Poultry Federation President
Little Rock, Arkansas
Michael Clayman
Senior VP of Branch Operation-Farm Credit Mid South
Dr. Philip Ferguson
Pathology Physician-Northwest Arkansas Pathology Associate
Marc Harrison
Chief Administrator, Pulaski Circuit-County Clerk
Little Rock, AR
Johnny Key
Coomisioner of Education Cabinet Secretary Department of Education
Mike Klumpp
Retired: Associate Professor Emeritus University of Arkansas
Edmund, OK
Dr. Darlene Millard, Vice President
University of Arkansas 4-H State Leader, Retired
Bryant. AR
Dr. David Montague
Director of Online Learning and Facility Mentoring, Professor Criminal Justice University of Arkansas Little Rock
Little Rock, AR
Eric Pendergrass
LL.M.
Attorney-Smith,
Cohen & Horan
Ft. Smith, AR
Bill Reed
Retired, Senior Vice President, Riceland Foods Inc.
Little Rock, AR
Judy Riley, Treasurer
Retired, Delta Dist. Associate Extension Director
El Paso, AR
Rob Roedel
Manager, Corporate Communications Arkansas Living Magazine Electric Cooperatives of Arkansas
Little Rock, AR
Dr. Martha Ray Sartor, Secretary
Associate VP of FCS & 4-H Youth Development
Little Rock, AR
Dr. Bob Scott
Senior Associate VP of Agriculture Extension
Little Rock, AR
Wes Ward
Secretary of Agriculture for the State of Arkansas
Little Rock, AR
Meet the Foundation Staff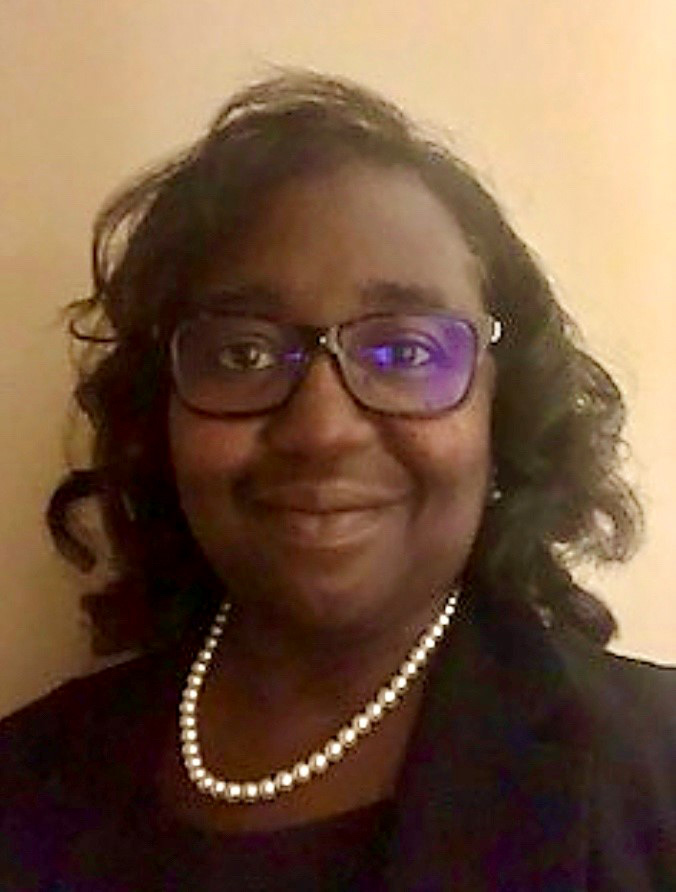 Patricia Maddox
4-H Financial Manager
pmaddox@uada.edu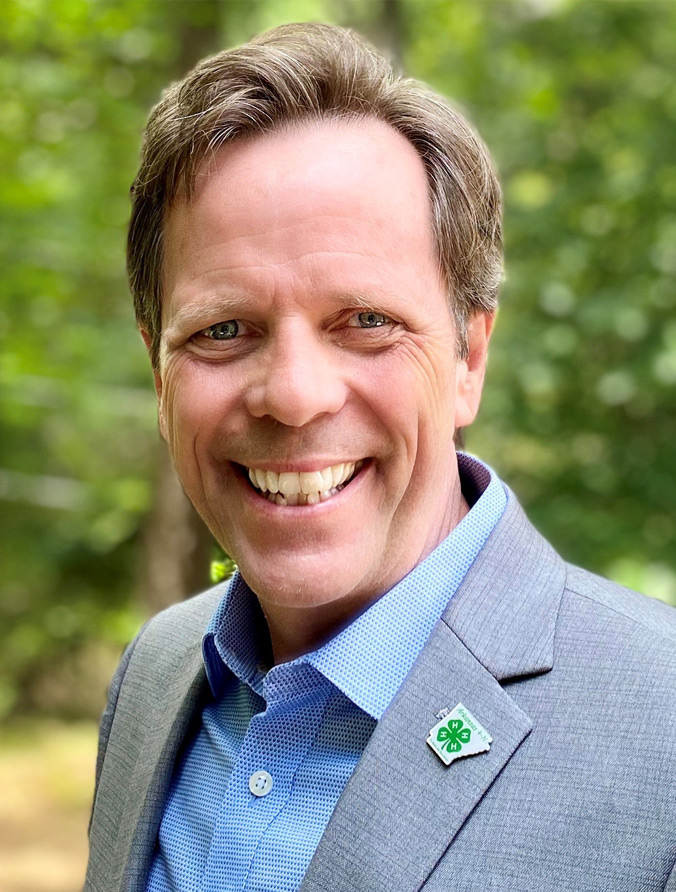 John Thomas
4-H Foundation Managing Director
jcthomas@uada.edu